10 Things to Do This Weekend in Terre Haute
Terre Haute is a great community filled with endless entertainment and dining options. From museums and parks to delicious local restaurants, you are sure to find the perfect way to spend your free time. We are proud to say that The Village Quarter is located near some of the best places in Terre Haute! Check out our list below to find our favorite spots to visit in Terre Haute.
TOP PLACES TO VISIT IN TERRE HAUTE
The Terre Haute Children's Museum is three stories of fun for the curious little rascal in your life. Filled with laughter, and exploration, it's no wonder this museum has more than doubled in size and has educated over 230,000 children and adults. Dedicated to the growth and development of the youth's understanding of science and technology, the Terre Haute Children's Museum is the best place to spend a weekend afternoon. There are a variety of exhibits so be sure to check out their website prior to visiting!


727 Wabash Ave Terre Haute, IN 47807

Looking for a fun day in nature? Then you should check out Hawthorn Park, filled with plenty of outdoor activities for you and your friends & family to enjoy! Visitors of this local park have access to areas for hiking, fishing, boating/kayaking, bird watching, and so much more! Pack a picnic basket and some sunscreen because this park has something for everyone here so you might be there all day! Check their website for any special events like Movies in the Park!


6067 E Old Maple Ave Terre Haute, IN 47803

The Sycamore Winery is the perfect place to visit for a girl's day out, a special occasion, or even a wedding! This beautiful venue offers tastings of their wine and craft beer on weekdays and weekends, so there are plenty of opportunities to visit. If you're looking for a great night out, The Sycamore Winery is the perfect place.


130 Durkees Ferry Road West Terre Haute, In 47885

Bogey's Family Fun Center is an indoor/outdoor entertainment center filled with fun activities that can be enjoyed no matter your age! They have Go-karts, bumper cars, arcade games, bungee jumping, and more for all to enjoy. You can also book your next party for endless fun with friends. Make sure to check out their website for specials and giveaways!


3601 Union Road Terre Haute, In 47802

Terre Haute is full of historical and lots of educational places to visit, and Candles Holocaust Museum is one of them. Candles is an acronym for Children of Auschwitz Nazi Deadly Lab Experiments Survivors and was founded in 1984 as a nonprofit to locate other surviving Mengele twins. This museum is dedicated to teaching visitors about the importance of never giving up, the dangers of prejudice, and the need for genocide prevention. Stop by to learn about this historic organization and the help they provide!


1532 S 3rd Street Terre Haute, IN 47802

BEST RESTAURANTS IN TERRE HAUTE TO EAT AT

This Terre Haute resident favorite prides itself on making good food for a good price, which they can achieve from making all their dishes from scratch. The feedback speaks for itself, with over 2,100 reviews on Google, this family-friendly chain is a must eat.
4424 US-41 Terre Haute, IN 47802



Cackleberries is a family-run restaurant in Terre Haute that serves food just as unique as its name! Open for breakfast, lunch, and dinner, visiting Cackleberries is a must-visit. While they are known for having the best breakfast in town, the friendly service is what keeps visitors coming back. Check out Cackleberries for yourself and see what the hype is about!
303 S 7th Street Terre Haute, IN 47807


At Fifi's Lunch Box, they believe in serving our customers the highest quality food possible. They locally purchase and prepare their own burgers using ingredients from the farmer's market to get fresh in-season produce for all their dishes. Stop in today to try some delicious food.
2918 Wabash Ave Terre Haute, IN 47803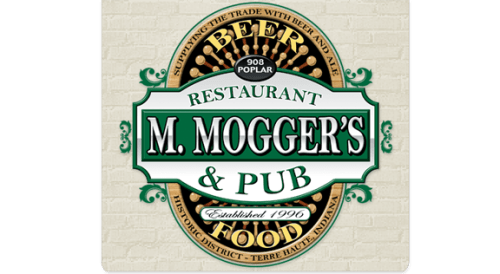 If you're looking for a Friday night place to stop and unwind, Mogger's your spot! Mogger's features a fun-filled turn-of-the-century atmosphere, decked out with antique brewing equipment. Their menu features burgers, sandwiches, pizza, salads and has a full bar featuring daily drink specials and over 100 different beers to choose from.
908 Poplar Street Terre Haute, IN 47807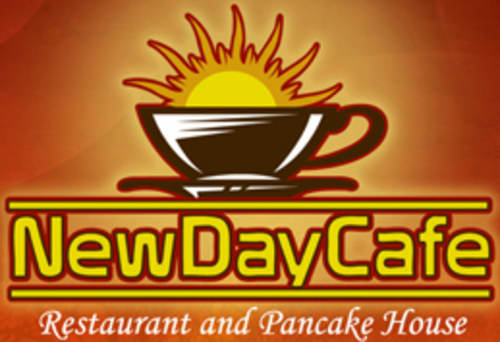 Whether you're just starting your morning or finishing up after a long day, the New Day Café is the best place for a fresh made to order meal. This locally owned and operated family restaurant is filled with friendly staff and will ensure you and your family have a warm and pleasant dining experience. They serve breakfast all day every day, so if you're a breakfast fiend, this is the place for you.
2919 S 3rd Street Terre Haute, IN 47802


Testimonials
The best apartment I have ever lived in. Maintenance is over to fix the problem before you even hang-up the phone. The ladies in the office are super nice. The gym is a nice plus too!

- Google Review
We sold our house and moved to the Village Quarter. This is the first time we have lived in an apartment. We love it here! Everyone in the office is super nice and maintenance will take care of any issues the same day!

- Google Review